Do your children find handwriting a chore? It doesn't have to be! We've got some fun ideas to get them excited about practising their handwriting.
1. Sensory activities
Sensory activities are fun, so can be an effective way to engage children when practising their handwriting skills. To start, encourage your child to write on your back with their finger and guess what they're writing. The better they get, the easier it will be to understand through touch. Try it with them too and see if they can guess what you're writing!
Another popular sensory activity is writing in sand. Create a small sandpit or visit your nearest beach and give your child something they can write with; for example, a stick (ensure the sand isn't too dry). If you're not within easy reach of a beach, or don't have a sandpit, salt on a plate works very well too.
2. Create personalised handwriting activities
It can be difficult to find the time to incorporate handwriting activities into your daily schedule and thinking of ideas for new activities can be a task in itself! That's why we think it's a good idea to make handwriting cards, with a personalised activity on each card. The cards can then be reused and alternated each day.
Spend a day creating the cards and encourage your child to get involved as much as possible. Let them decide the theme and tailor the cards to suit their interests. This will keep them engaged and interested – even when they're practising handwriting! Encourage your child to recreate cards for things they enjoy, like collectable sports cards. This will not only keep them engaged, but will also help them to practise their handwriting as they write in the details of their favourite players, etc.
3. Decode a sentence
Write down some words (jumbled up) and ask your child to reassemble the words to construct a sentence. Once they've rearranged the words to form a sentence, ask them to rewrite it. This can be fun if you give them various words with different sentence possibilities to see which words they choose.
4. Writing notes
This is a great way of encouraging your child to practise their handwriting on a regular basis. Whenever they say something that they want you to remember, ask them to write it down on a sticky note! Alternatively, they could write a note to a family member or friend. Note writing activities, long or short, are beneficial (and fun) in the development of fluent handwriting skills.
How can we help?
Our New Wave Handwriting series of pupil books are perfect for giving children the practice they need to write legibly, fluently and quickly, in order to succeed. By achieving mastery of handwriting through repeated practice, children can concentrate on developing their ideas rather than on their effort to write.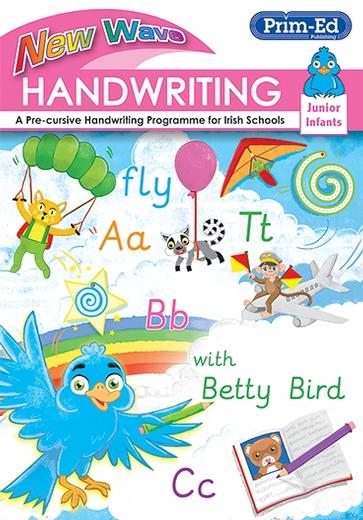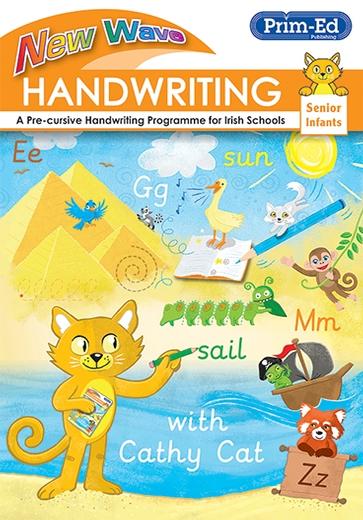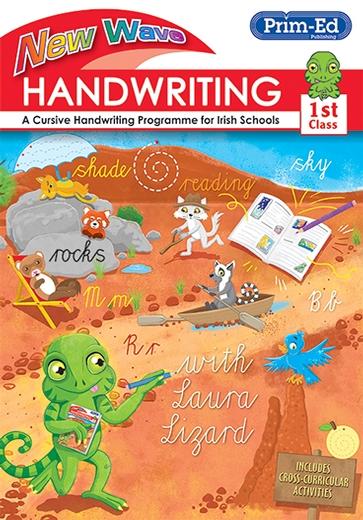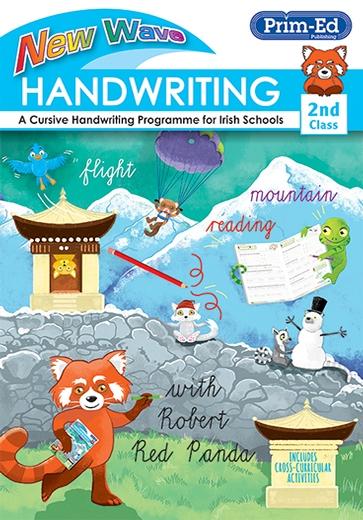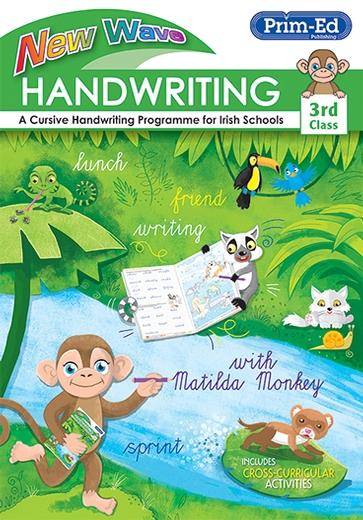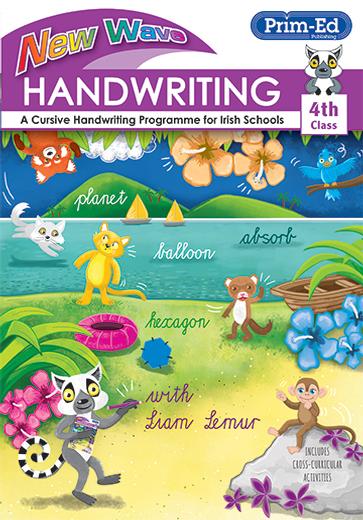 The series includes:
Pupil Books for Junior Infants to 4th Class focusing on practice of individual letters, words and sentences.
Teacher Guides to support the teaching of handwriting skills and the activities in the pupil books.
Teacher Resource Books for 5th and 6th Classes, full of photocopiable resources to teach and assess handwriting in the classroom. These books are more flexible for older pupils, providing individual instruction where required.

Along with the pupil books, we have also developed a fun online tool that allows you to:
easily demonstrate letter formations interactively.
practise with your children using an interactive whiteboard.
What teachers have said about New Wave Handwriting:
Our pupils love the characters and the colourful formation patterns in New Wave Handwriting. I love the progression of the books and the inclusion of some fun cross-curricular activities. – Anne-Marie, 1st Class teacher

Our school loves the New Wave Handwriting series and feels the transition of skills throughout the series are perfectly timed for our pupils. — Lana, 2nd Class teacher

There are so few supportive handwriting programmes and teaching resources for 6th Class pupils. New Wave Handwriting provides me with developmentally appropriate activities and great teacher support for my 6th Class pupils. — Brett, 6th Class teacher
Interested in finding out more?
Check out more information here or download a free sample below!