Welcome to the October edition of The Quarterly Review! We can't believe it has been three months since out last newsletter, but we have so much to share with you all. Stay tuned to find out about all the recent adventures at R.I.C. and Prim-Ed.

There are some new members in the Australian office we would like you to meet! Formally introducing Sami (left), Saya (middle) and Ciara (right)! Sami, our newest employee at R.I.C., is taking over the administration and customer service duties for the office while Jess is away on maternity leave. Our two interns, Saya and Ciara, have been with us since August. Both Saya and Ciara are in their final year of studying Professional Writing and Publishing at Curtin University, and they have been gaining valuable industry experience here with us in the office. A warm welcome to the team to all three girls - it has been fantastic having some new, friendly faces in office!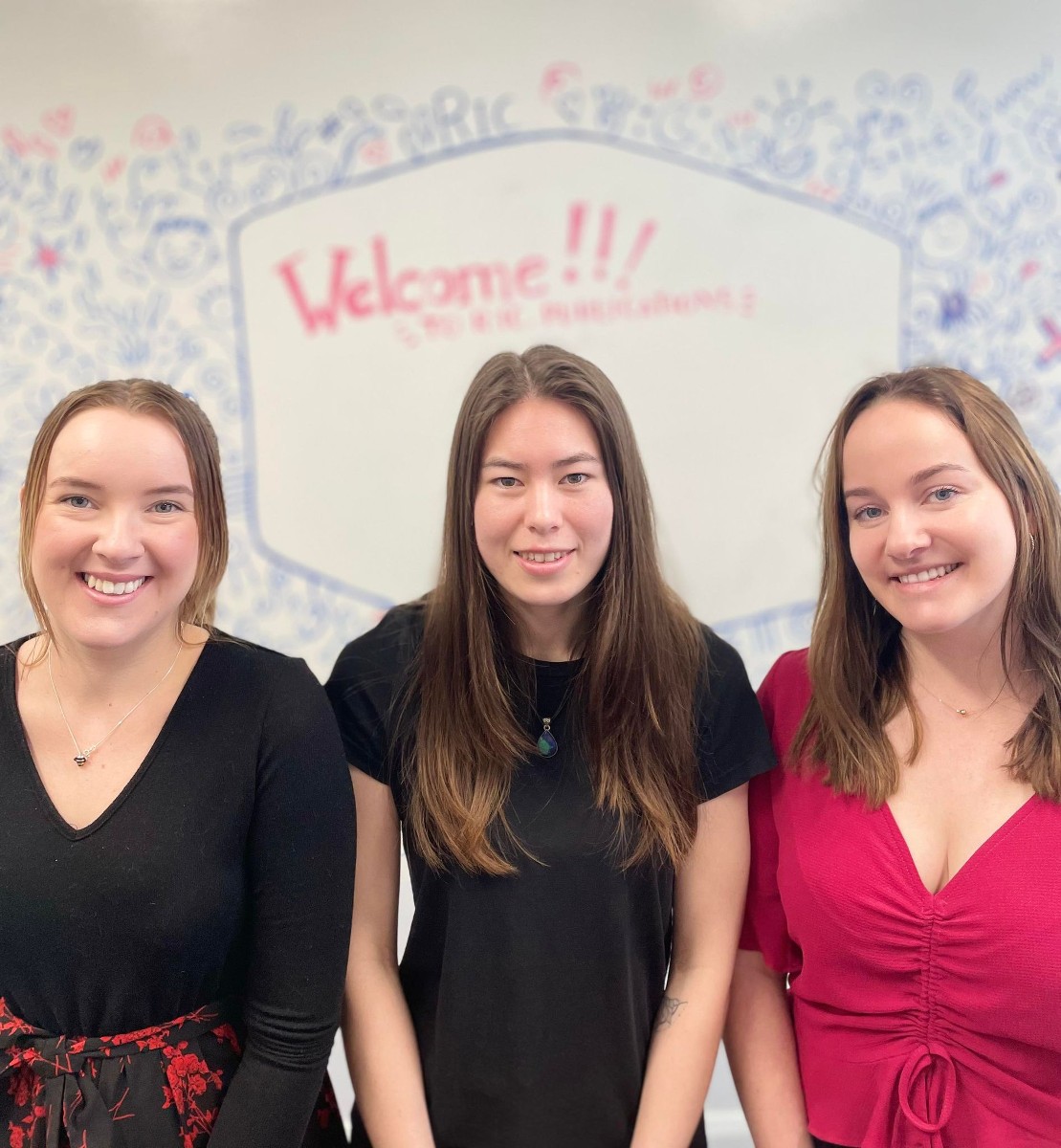 This one isn't much of a secret anymore, but we have officially received stock for both our new series, Reading for Me and New Wave English Skills Practice (Revised 2022 Edition), along with stock for all of our favourite workbook series! Our boys in the warehouse have been kept busy, with trucks constantly coming and going, boxes full of workbooks piled to the roof, and pesky marketing staff trying to document the entire ordeal (watch here).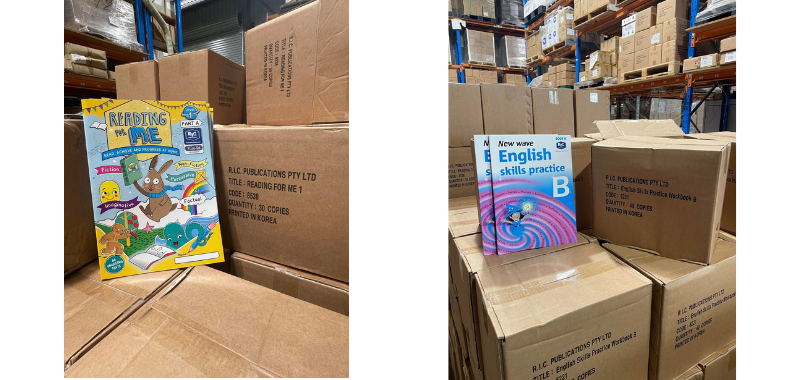 We are also very proud to announce that we won an award at the Education Publishing Awards 2022! Our very own Australian Curriculum Geography (Revised Edition) was the winner of the Primary Student Resource for the arts, science, technologies, health and physical education and languages subsection. Check out what the judges had to say about our award-winning resource:
'Australian Curriculum Geography (Revised Edition) comprehensively covers the geography curriculum for students across all years of primary school. Each full-colour student book is fun and engaging, and provides a framework for investigating the key inquiry questions. The inclusion of differentiated activities ensures that students at all levels have opportunities to access information and develop their knowledge and understanding. The bonus digital term planner, mapped to the Australian Curriculum, NSW Syllabus, and Victorian and WA Curricula, is a valuable tool for teachers.'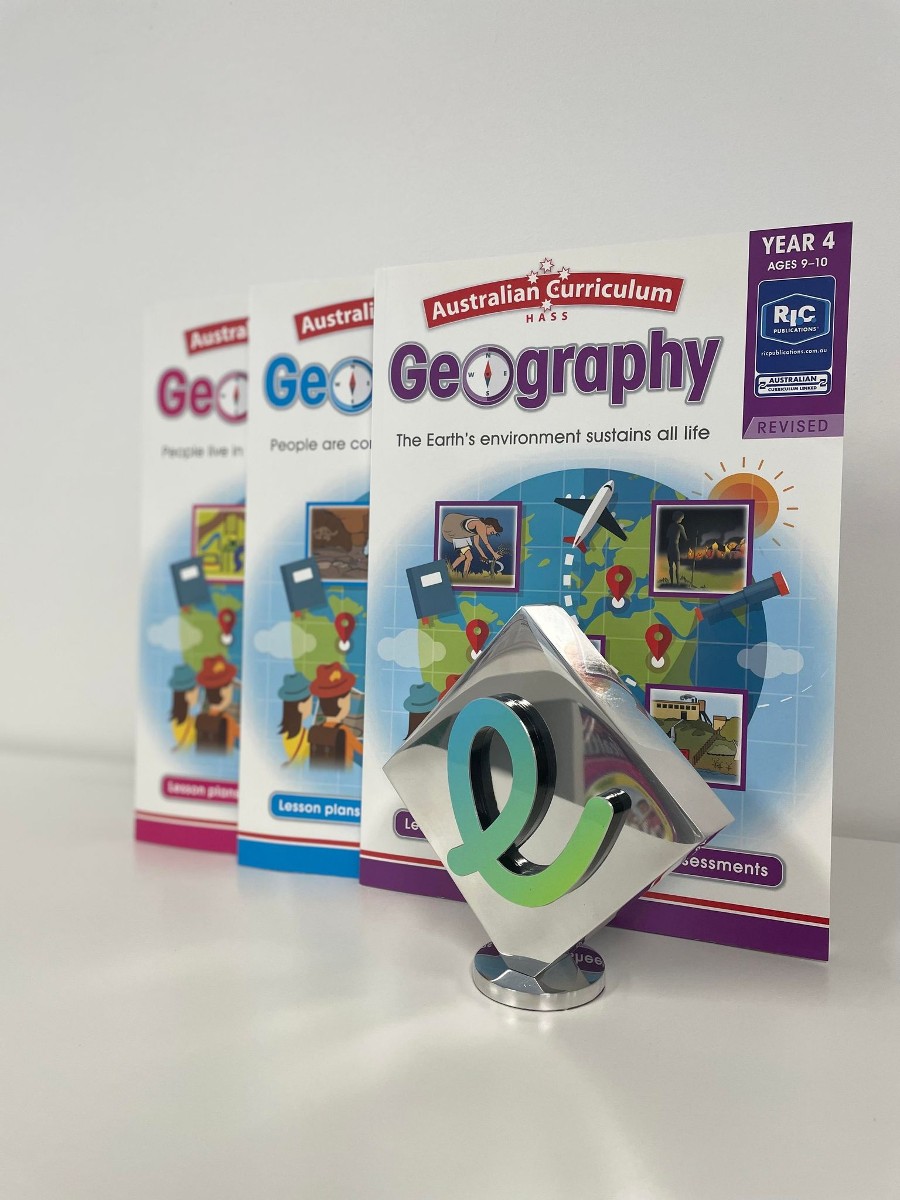 School's back! We bet your school holidays flew by, but we hope that you have enjoyed being back in the classroom. To celebrate the end of the summer holidays, the team in Ireland hosted an exciting back-to-school essentials giveaway on TikTok (@primedpublishing), with one of our favourite teachers, Molly (@muinteoir.molly)! Unfortunately, this giveaway is now closed, but congratulations to Sophie, our lucky winner. We hope you loved your senior infants back-to-school pack! Make sure you keep your eyes peeled for some more giveaway - check out our TikTok (@primedpublishing) to stay in the loop.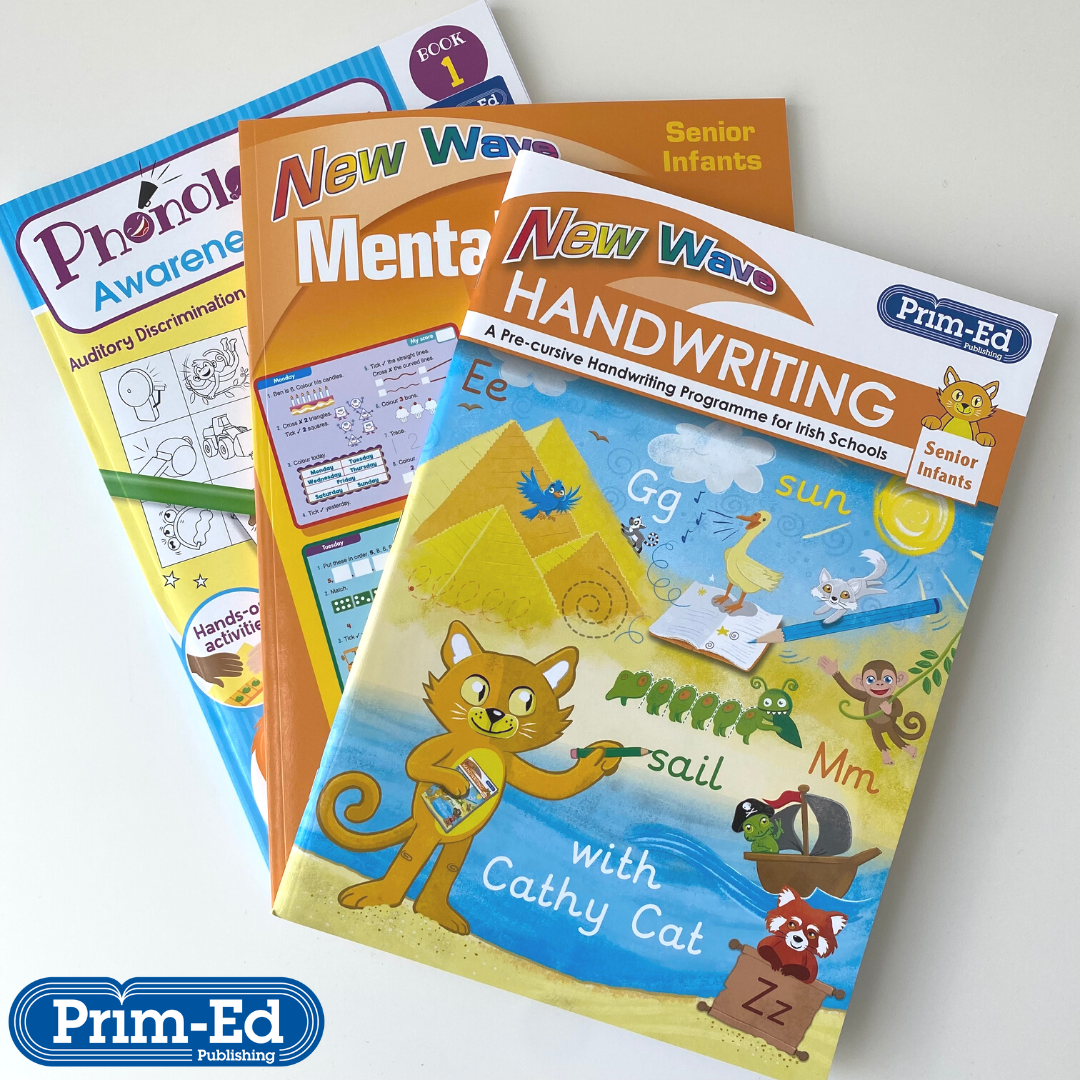 Ireland, our brand-new Prim-Ed 2022/23 catalogue is ready and available for download now! Make sure you take a closer look at all of your favourite Prim-Ed resources, including our new Reading for Me and New Wave English in Practice (Revised 2022 Edition). Speaking of NWEIP, we were taken aback by the positive response to the release of the series. Most of the series is back on pre-order due to the overwhelming number of purchases! Don't worry, new stock will be available shortly, but we just wanted to take this moment to thank each and every one of you that made this launch so special.

For all of you Sounds in Focus lovers out there, we will be running another webinar training event for the online portal very soon! If this is something you think might interest you, you can get in touch with us and express your interest here!
Our team in South Africa has also been flat out with conferences since you last heard from us. After a few visits to Cape Town, we were lucky enough to make our way to Pietermaritzburg, KwaZulu-Natal for the ISASA Proudly Primary conference. Celebrating the idea of being 'Perfectly Different', around 1000 teachers from ISASA schools countrywide came together to continue building education in South Africa. Check out some awesome photos from the event below!

October is here, so keep your eyes peeled for a brand-new Halloween freebie being released in the next few days!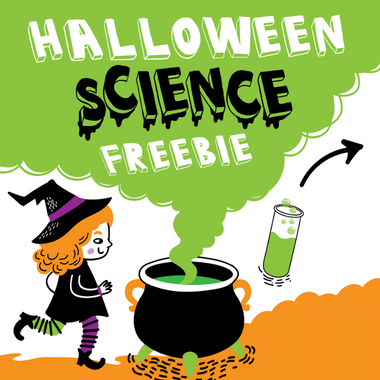 Just like that, we are closing out the year that has been 2022. Next time you hear from us, we will be taking down our Christmas decorations and welcoming the year 2023! Until next time ...