It's been a brilliant start to 2023 in our R.I.C. and Prim-Ed offices. With all the exciting events that have taken place, it's difficult to comprehend how quickly the past few months have passed by! We have so much exciting news to tell you about the start of our 2023.

We have a few new faces in our Perth office! Please join us in welcoming Abbie, our new Junior Editor, and Jasmin, our new Education Consultant, to the team. Abbie is off to a flying start, busy editing our marketing content—Steph sure is pleased to have another editor to work with in the office. Jasmin has been taking good care of our West Australian customers and is an absolute pleasure to have on the sales team.
By now, you will have seen the launch of our brand-new Australian Curriculum Health series. The series covers Foundation to Year 6, and directly aligns to Version 9.0 of the Australian Curriculum—as well as being linked to Version 8.4, the Victorian Curriculum, the Western Australian Curriculum and the NESA Health syllabus. The exciting new product not only covers key curriculum requirements, but also focuses on crucial concepts such as safety, consent, healthy boundaries, self-care, identity, culture, and community.
Hopefully, you will have also heard about our Australian Curriculum Science series which is being released in the next couple of weeks—be sure to keep an eye out!
We have also launched Sounds in Focus in our New Zealand market, along with the fantastic new online portal, which you can check out here. Sounds in Focus encourages a phonemic awareness approach to learning how to spell, replacing rote learning with strategies for reading, spelling and writing.

The 2023 Bett conference at ExCeL, London was a huge event for us, as we launched our new Let's teach! brand. The whole team, across our international offices, worked very hard to ensure it was the best product launch we could imagine. In case you missed it, Let's teach! is an innovative online tool designed to streamline the lesson planning process. With a user-friendly platform, intuitive features and effective lesson planning tools, what's not to love? Check out the new website here.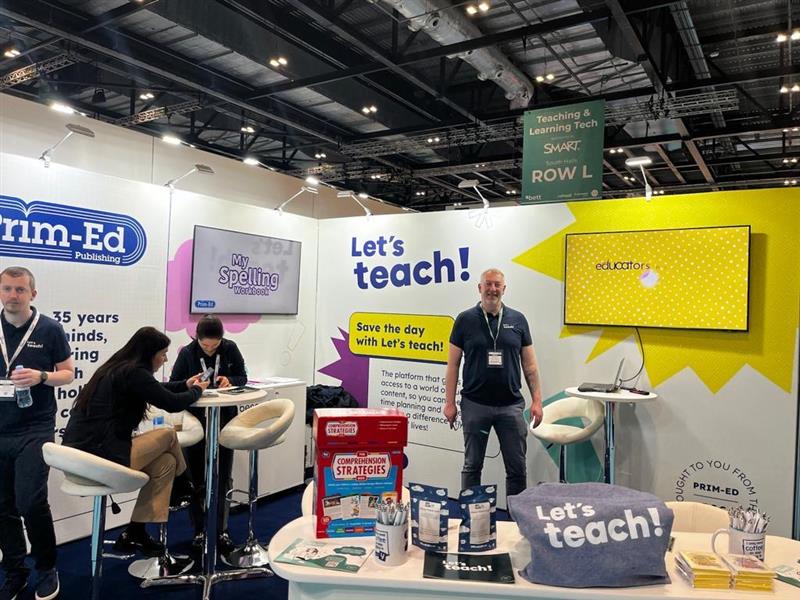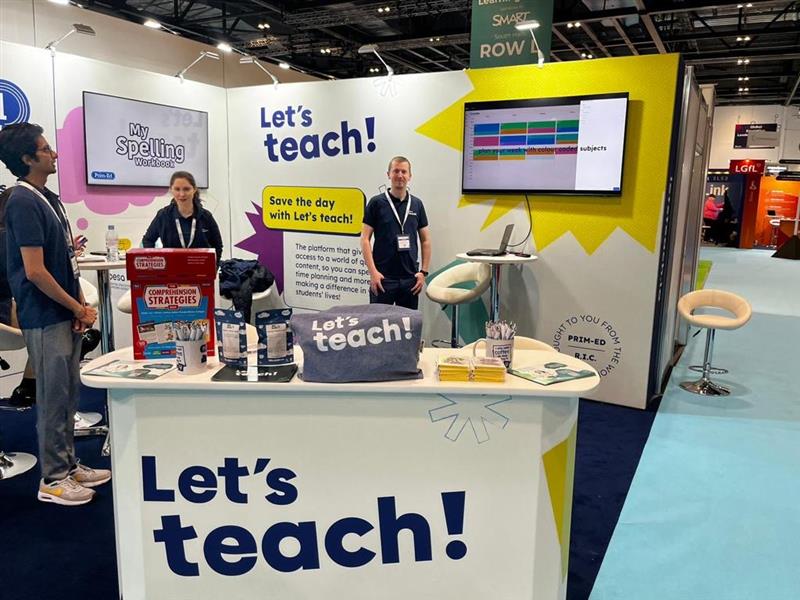 We've also moved house—come visit us in New Ross! Our team has been settling in well and enjoying the change of scenery. And, of course, we've still been working hard on our new products, despite all the excitement.
Workbook season is finally on—check out our new microsite here. The workbook microsite is the perfect place to check out our huge range of visually rich and engaging workbooks. Our workbooks help you to reinforce taught concepts to achieve fluency and automaticity in your kids.

We've also gained two friendly faces in our South African sales team, who are a joy to have in the office. They are settling into their roles very well and our team is pleased to have them on board. We love to see all of our international teams grow, and utilise the new skills each team member brings to their role!
The team has been spending the start of the year working hard on designing elements of our Sounds in Focus and Reading for Me online tools. Both of these two English series offer digital or print workbooks, as well as an intuitive online portal that simplifies lesson planning and encourages collaboration in the classroom. You will see your kids flourish into confident learners with engaging daily activities.
The team attended the 2023 3rd Annual Early Childhood Development & Basic Education in the 4th Industrial Revolution Conference in March, and enjoyed engaging with likeminded others in the industry. We loved having the opportunity to present the products we are so proud of to the rest of the community!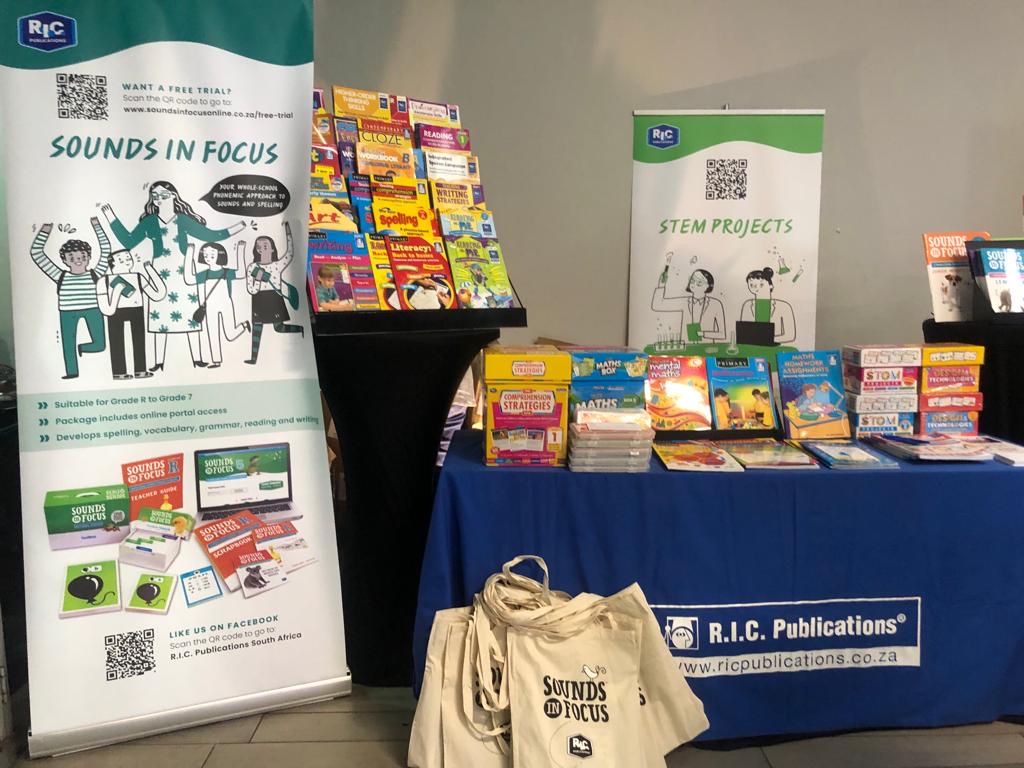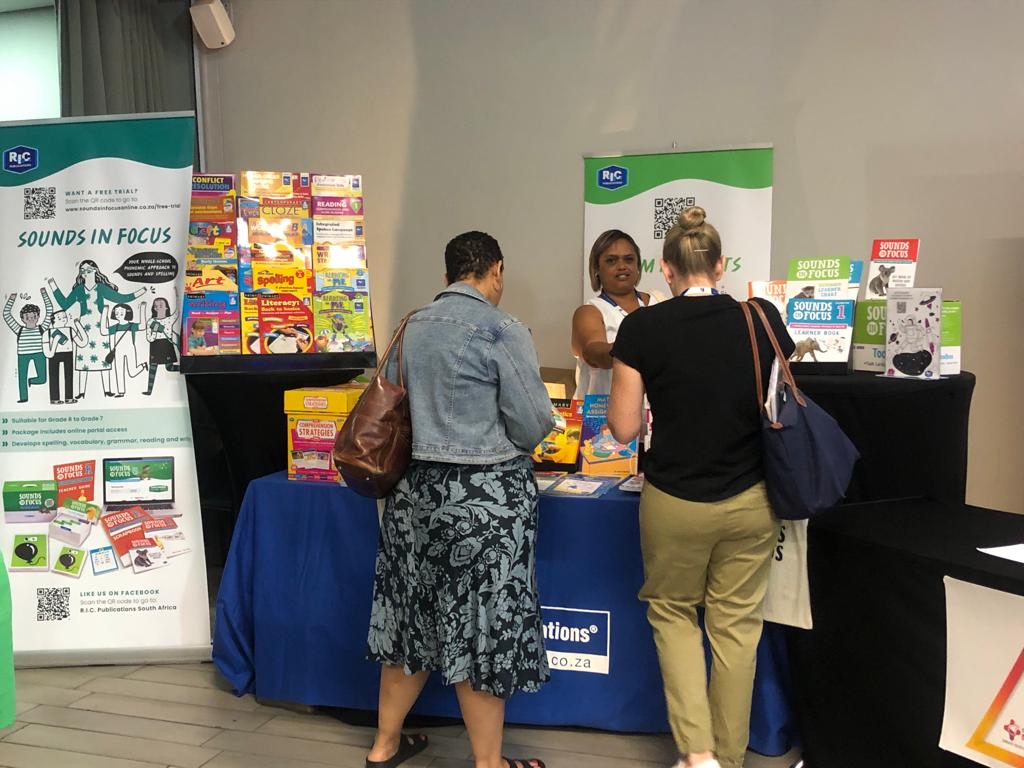 Just like that, we're a quarter of the way through 2023. From the teams here at R.I.C Publications and Prim-Ed Publishing, we wish you and your loved ones a fantastic Easter period. Remember to download our Easter freebie!